Blog No. 255
We're already half-way through October (somehow) and I'm running at full speed in every direction except writing. With so many responsibilities I took on this year, my writing has been terrible and I have a long road to build it back up to the quality and quantity I was reaching in January. I'm really betting on the conclusion of a few projects giving me the time I need to get back in writing shape (even thought I could realistically have been much more productive even with the busy schedule). For now, I'm focusing on the final push(es) making sure too keep up the focus that often wanes after months of work and looking forward to a couple of months back into the old routine of writing and events. (Plus that pesky day job that keeps rearing its head).
If you want an example of the writing I was managing in January, the Crime Anthology is on the way. With the layout done, it's off to the printers and hopefully a quick and flawless turnaround. With all the little mistakes that made it into the first edition of No Light, I was determined to make this one perfect. While that's a tall order with a staff of three, I'll be happy if I don't make the same mistakes as last time. At the moment, I'm really confident that it will end up as a really nice package that people will be happy to have on their book shelf (an read over and over again). The book is coming out on November 4th with a launch at River's Edge Tap & Table. The event is up under the Event tab at the top of the page and on Facebook. I hope to see a lot of folks there!
Before I make it to the launch (which has tons of work to finish still) I have to finish my duties with BookFest. Last week I had a very small part to play in the on-official first event. Other than making sure their mic worked (and muting it during the symphonic performance) I got to have a nice drink and listen to the music. It was pretty nice. Coming up at the end of the month, the real show begins. On the weekend of October 20th I'll be going to, hosting, taking tickets for, cleaning up after, driving folks too, and whatever else is needed, for BookFest 2017. The real job is that hosting thing. I pushed to have Dan MacDonald as a moderator and he chose to moderate the music focused event at Phog. I'll be there to make sure everything works, introduce the panel, and keep it all on track. Other than that, I'm in it to help wherever the organizers need me. Since I don't plan on being on the committee next year, I want to do as good a job as possible this year.
Even before BookFest, the last podcast is due out next week. I'm pushing to get the script portion done early so Arvin and I can spend more time on the editing part. Even though this season is ending, we want to keep tweaking the process and make the show better every episode. We have officially decided to stick with Flags and High Fives as a title and make the next project season two. We love the name and what it means, and with the same title, we won't have to make a new website, mailing list, or social media pages. I'm sad the weekly meetings will be ending (for a short hiatus) but now I'm hooked on chatting with Arvin on a regular basis, so that will probably continue in the interim.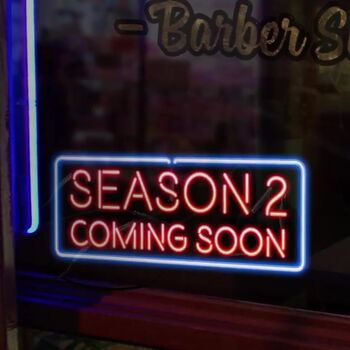 Also, there is so much planning to do for Season Two, so, some work will still be going on. I am excited for a recording and editing break though. I may take the time to get a better program and learn the ropes. I have wanted to do some audio book stuff for a long time. Now may be the chance to play with that.
The last thing on the agenda is terrifying me because it's scheduled for the end of November and I have done very little planning so far. The last ChiSeries Reading will be on November 28th and it will be a showcase event. We will be inviting as many artists as we can (from multiple disciplines) to perform as a fundraiser for the series. We will be relying on people's good will (and the guilt of the holiday season) to make this one run. It will be the last ChiSeries of the year, and maybe the last one for a while if the founders don't get funding. That means, now is the time to show them that Windsor wants this national series that pays artists to perform. Artist calls will be going out soon, but if you are a performer and want to help out, send me a message. We'd love to have you!
Whew. I'm tired just looking at all that stuff. Hopefully I'll feel a bit more relaxed every time I tick on off my to do list. I hope to see folks at all these events (or at least some of them)! Now, I've got to get back to work, or none of it will be done in time.