Blog No. 194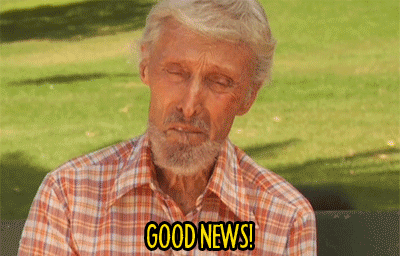 They say no news is good news, but that about good news? It's still pretty good. After years of kicking at the can, growing, shrinking, and putting out Christian and my book, Adventure Worlds Press is actually a press. We're having a big Gala event to celebrate (if you are anywhere near Windsor, you should attend) and our first official book is out last book, but now official. It's also different too, so how's that for confusing? Before I explain, I want to go back to a place I've talked about many times before.
Before Adventure Worlds was a thing, it was three friends who did a lot of talking. We spent years coming up with projects, picking away with no real progress, eventually expressing our regrets over failing as we come up with a new plan and cycle through the whole thing again. It was a little depressing.
Eventually, we came up with an idea (initially something specific) that caught our attention enough to make a website. That website as abandoned with another bout of laziness, and more talk prevailed. Eventually I came across a book, Ape by Guy Kawasaki. It's a book about self publishing that glorifies it as a new wave of artisan creativity. How the publishing industry is failing and that a savvy writer can do much better on his or her own. Some of the sentiments I've heard before, and embraced. Some I felt were overblown. What really caught me (and held on) was the first hand experience of the very successful career of Kawasaki, and the tools he gives in the book. It was clear and powerful, and something I could do.
Rallying my writer buddies, we hatched a plan to simplify Adventure Worlds. It would be a site and a group where we would learn to write properly, support each other, and build a collective audience. We have visions of what it could turn into, but the most important past was really becoming writers. Christian stepped up in a big way, pumping out content. I did my best to keep up, just so he wasn't the only one. Eventually we found our grove. I was writing regularly for that website and this one. We had a long way to go, but we were making progress.
Christian came out swinging soon after by getting a book published. I'm not going to lie, I was jealous, but he deserved it. He did the work and had the stories. I took that jealousy and used it to work even harder. It wasn't long until we had our eyes on putting out No Light Tomorrow. We had enough stories to pick the best, leaving the rest for cleaning and putting up on Adventure Worlds. We took what he'd learned from his first book, and did it on our own. Since even self published books need something to fill the publisher's space (and because it was part of our initial dreams for Adventure Worlds) we created Adventure Worlds Press—A publisher in name alone. It was great, a place where we could publish any book that didn't find a home elsewhere. Something we could grow.
When it came time for us to print more copies of No Light Tomorrow, we decided to up the ante and do a new edition. There were a few mistakes we wanted to fix (typos that we overlooked from rushing to meet our imaginary deadline) and we thought, why not make it better overall. I'm not a fan of sticking with one thing, changing it over time. I left my stories alone (weaknesses and all) other than fixing a few small errors. But we wanted to make it special too, so we commissioned an artist to create an
illustration to go along with each story. No Light Tomorrow 2nd edition would be the illustrated edition.
Due to fatigue (both of us working on novels) we approached Mirror World Publishing, the premiere genera publisher in our area, and asked if they would be interested. They had a different idea. They liked what we were doing, especially all the events we were attending, and offered to take us on as an imprint. We would have the anonymity to publish what we liked, usually the extreme of what they already did, we'd have the support of the larger company, and we'd be able to promote each other, sharing in each other's successes. It was a win-win.
We've known the owner/operators for some time, and have had a friendly relationship. They were looking for ways to get out more (it's hard to promote a hundred books when you are publishing more) and we are that way. After signing some paperwork (that went back and forth a couple times) everything is now official. Adventures Worlds Press is a real press. There is still a lot to work out, but we already have exciting things planned for 2017—and it all starts with the Gala. I'll see you there.