Blog No. 180
The other night I was in the car with my brother as he drove us to our weekly class at Boarder City Boxing Club. I made note that I didn't have anything to write about for this week's blog. Undeterred, he offered several suggestions that I summarily shot down with little thought.
"Why not write about us boxing?" he asked.
"I've already talked about it, besides, we're not really boxing, just conditioning."
"We've started playing Resident Evil 5. You can talk about that."
"Sure, but Christian is doing this whole horror videogames thing on his blog and the last one was all Resident Evil." (christianlaforet.com/2016/04/27/digital-death-part-2/)
"Gee man (paraphrasing). I don't know then."
"Meh. Thanks for the help, but I think I'll just do an update. I'm due for one anyway."
And an update I am doing. Right now.
As it stands, the biggest project I have on my docket, and the one taking up most of my time, is my novella. Since the story is one I have been wrangling for many years, it seems strange to be making any headway with it. Though, currently I am well beyond my deadline, and my second deadline, and I'm currently blowing past my third one. Headway may not be the best word.
I have passed the theoretical halfway point, which is something, but since the end point is truly undetermined (and I have a history of being super lazy and terrible) I can't really know where the halfway point is.
I tried to explain how far I was by using acts, but even that doesn't make a lot of sense. Technically I am ending the second act and getting into the third, but that would mean act one is rather short and act three would have to be huge (or there would have to be a fourth act). Plus, because it is part of a series, there is the ending that leads to the beginning of the next book. That could be six acts right there, and I may end up needing more space to finish than I planned, so we can't rule out a seventh act.
Initially I wanted to write an action/adventure story set in space that would end up around forty thousand words. It would be a quick book with a tight plot, few major characters, and a concrete ending. Amongst that I wanted to pepper in some larger elements that would connect with future books, leading to a story that would take place in the middle of other, smaller stories, over the course of the series. If that makes any sense. The books themselves are meant to be clean and quick with an overarching narrative that takes place across them all.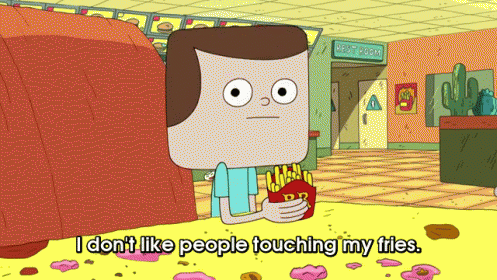 But I haven't finished book one yet. I'm still only halfway. Though, if I do end up writing more than my initial estimate, I may not be. The way things are going, it may end up being closer to fifty thousand words. Plus, if I top that, I'll be close enough to sixty to justify looking for something extra to add to the book to make it a small novel rather than a novella. That is, if I finish it all at all, and it doesn't abruptly end at thirty thousand words because I run out of steam or something.
It's all still in the air, but the fact is, I am not working on it enough. Refocus, rededicate, reallocate. Tighten my boots and try again.
Pilot: Book One
Word Count: 26000 of 40000 (or so)
First Draft Deadline: March 31st
April 30th
Soon(ish)