Blog No. 165
If you're reading this, you've probably noticed the new layout. I didn't set out (in the beginning) to do a New Year refresh, but that's how it worked out, and a fresh look about once a year seems like it works. It's not too jarring and things don't get too boring. It's just about right. For me at least, and since I'm the number one viewer of the site, I want to keep myself happy. It's not a big change (which is something I prefer) but it's enough to keep things interesting.
Also new to the page are some of the tabs. They have all been reworked, and there are a couple important ones you haven't seen here before. Books is self explanatory. It's currently just No Light Tomorrow, but as more are finished (and available) they will go there. Under the book is the list of where you can currently get it. The best option is from one of us if you can. It'll save you some money. Though, supporting us by buying our books in stores is a good option too! The next one is Events. We (Christian and myself) have quite a few events on the horizon. Chances are I'll be blabbing about it on Facebook, but I'm determined to keep the tab up-to-date here.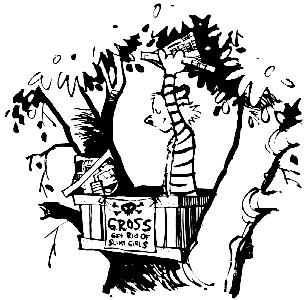 I have my eyes set on a whole new platform in the future. I'm starting to look into it all now, so it won't be for a while (Summer-ish at the earliest). WordPress has been a good home, but now that I have books coming out (and those books are becoming a focus) I think I need a real website with a whole service behind it. If you are with a company you like, please let me know! For now, this site has a fair bit of customisability and works for what I need. That need is likely to change though, and while I can change some things and add my own content, it isn't my own website with my own vision. Not that my vision is anything great. Likely it won't even work out the way I see it in my head, but having more flexibility and breaking away from the constraints of a free service seems like a good move to plan for.
A few words on my writing. So far this year I've been moderately successful. I've written nearly every day (missed on the day I drove to TO to get the books, and the day of the launch). It's a big step I'm focusing on for now. I'm not writing a ton each day, and that's something I'd like to change, but getting into the habit of writing every day is an important step.
Also, to the chagrin of some, I've put my novel on the back burner. I'm still picking away on it, but not enough to qualify as "working on it." I want to finish it this year (first draft to sending it out for rejections) but I have a few goals to accomplish first. The momentum of No Light has been huge. The response (while carried by friends and family) has been great, as have sales. If you've looked at the list of events yet, you'll see how many we already have booked. Considering we have many more we
want to do, I thought it would be appropriate to put the novel to the side and focus on getting out a novella to take advantage of the motion and some of the larger events. Also, since it's a lighter book, it's a bit easier to write. (At least in my head). So the novella is on the way, the novel is too, but not until the novella is out.
No Light Tomorrow is currently available at Biblioasis, Chapters, and Paper Heroes, with more locations coming soon. More info on the novella will be out when I get past the half way point. Enjoy the new features and the book.