Blog No. 96
http://adventureworldsblog.com/2014/09/15/finders-001/
The first strip of Finders went up on Adventure Worlds as a last minute replacement and it's been getting a lot of great attention. I have to say, I'm really excited by that. It was first released as the anchor to our Zine. Christian and I were handling all the images and layout respectively, and it prompted us to have Christian draw the first comic and have it be a special treat for any followers of the site. The Zine was (other than Finders) a snapshot of Adventure Worlds, with previously posted stories. We felt that Finders would make it something special. And it worked. We got a lot of great feedback on the Zine, and the majority of it was on Finders. Some of the Drink and Draw crew even gave us some pointers on how to improve the layout of the comic.
But where did the idea for a plucky red panda and a thoughtful beaver traveling the world come from? Mostly from my brain. The initial idea for Finders was about a couple of nonhuman characters (originally I was thinking a squirrel and a bear) traveling a simple, but fascinating world, having adventures, and generally being endearing. I can't draw, but I am always excited by the original art of other people. I follow a few websites where people often put up their art, and I remembered seeing one with a kid in an old roadside inn. The image was filled with details and stories about the characters flooded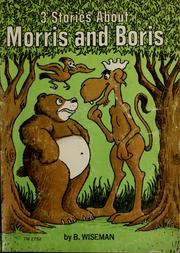 my brain – as so often happens. This one stuck with me though, and a few days later, I mentioned the rough idea, of the animals on a quest, to Christian and it sparked something in him too.
Thinking about it now, I must have been inspired a bit by the kids book, Morris and Boris. It was a fun little chapter book my family had about a moose and a bear who argued a lot. When I got older I realized it was based on a lot of the old TV shows with an overbearing fat guy and a dimwitted skinny guy. I'm sure stories like The Wind in the Willows and The Fantastic Mr. Fox, were in there too.
As it happened, Christian and I set aside our writing for the day and came up with the characters, the overarching story, and some really cool (and funny) specific storylines. The species of the main characters jumped around a lot, but the basic characterization didn't, which lead us to a curious, excitable, thick headed Roop (the Red Panda) and the patient, wistful, plodding Bernum (The Beaver). The beaver was also a bit of a nod to the Canadian origins of the creators too. We flushed out their goals and (brilliantly) made sure the story doesn't have a specific order or timeline, so that we can write whatever, whenever, whoever, and give and potential artists a lot of options. That's another thing. Christian has a history of being an artist and I don't, but neither of us really wanted to be in charge of drawing Finders. Christian relented to drawing the first few in, order to get us started and entice some other artists with some finished pieces rather than a bunch of words.  Some artists think words are boring or
something.
So Christian did some character designs and we both got started on scripts and before we knew it, we had dozens of little stories for our new pair. They range from eight panel, full stories, to single panel, one-shots. We managed to write some that are really funny and a few that are pretty sweet. I'm really excited to see where we can take this, if we can find some artists to lend a hand. The next installment should be out before the end of the year (along with our second Zine). I hope you all have some questions too. Leave them in the comments and I'll reply!